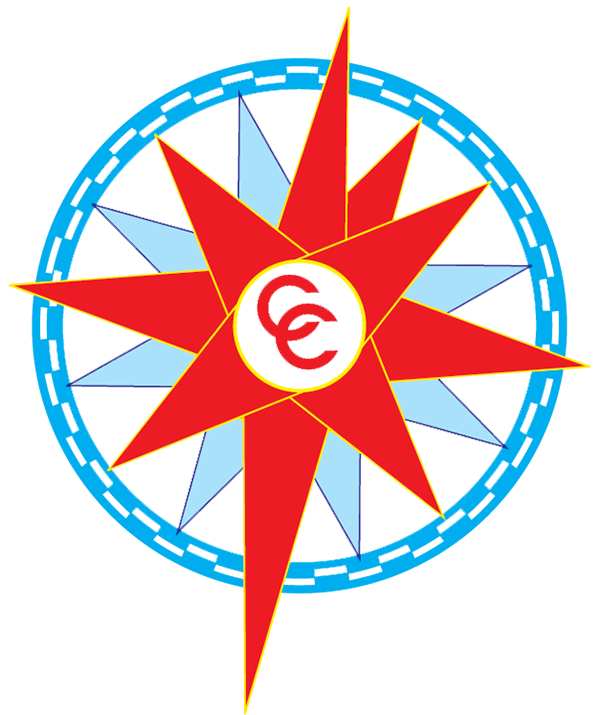 Caribbean Compass Home

Cruising with a Cat

by Birgit Hackl

When people hear that Christian and I took our cat cruising, their reactions are often astonished or even appalled. "Cats are attached to the house, not to people" and "not enough space" are comments on internet forums. Our cat Leeloo was always part of the family and moved houses with us seven times in four countries. Her reaction was always the same: the cat jumps out of the transport box, inspects the new premises. "Nice place, where's the cat flap?" Clip clap, out into the garden, and then back in. "Okay, we stay!" Moving to the boat wasn't much different, only the garden was smaller — just a pot with grass.

In 2008 we bought our Pitufa in Mallorca. Taking her across the Med to her new port in Croatia was the first sailing experience for all three of us — fortunately we found our sealegs and seapaws really quickly. Leeloo was eight years old on her first passage and coped really well right from the start. The stereotype that only kittens can adjust to boat life is not true. During the following three years Leeloo came with us whenever we went on sailing holidays. If people knew how easily our Leeloo adjusted to the boating life, more would take their tiny tiger along when they go sailing!
In 2011 we moved full-time on the boat. Leeloo was one of the reasons why we chose the cruising lifestyle: we love traveling, but whenever we were off to foreign countries finding cat sitters was problematic and we always felt bad about the cat left at home. Going cruising meant she could always be with us, as we sailed from the Med, via the Atlantic to the Caribbean and finally on to the South Pacific.
Of course we had to make allowances for her. Few people are cruising with cats and there's scarce information on the internet. That's why we summarize our experiences here for those who consider taking their little tiger cruising.

Vaccinations and laws
To get an international passport, cats, dogs and ferrets need to have a microchip implanted. Many countries require a complete history of rabies vaccinations. Getting a titer certificate from an official lab helps (ask your local vet). We were never asked for one in southern Europe, the southern Caribbean or Central America, but some officials might require one. Promising that the cat would stay on board, we never had problems, even in countries that officially require health certificates and vet inspections according to (often outdated) info on websites like www.noonsite.com or www.pettravel.com. Usually the officials were just amused when confronted with our cat's passport.
Nevertheless some destinations are a no-go with pets. While traveling to the UK is no longer a problem (given you have the aforementioned international passport), some former British colonies hold on to outmoded, strict rules. Check for current regulations!

Health and food
We topped up our boat pharmacy with some cat medications: general antibiotics, eye drops and an antibiotic cream. Most human medicine works for cats in a low dosage, but always ask your vet before using them — some are poisonous or even lethal for cats!
Seasickness: Not all cats get seasick, but Leeloo suffered badly before we found Stugeron (med for humans). Stugeron (in drops) proved to be ideal: just two drops before setting out, then one drop every eight hours if conditions were rough.
Cat food and litter is scarce in developing countries. Stock up whenever you find it! [Editor's note: see sidebar.]

Making the boat cat-safe
First thing after buying the boat, we put a netting all around the lifelines, ignoring clever neighbors shouting "Throw the beast into the water, it won't jump next time!" The point was not to keep Leeloo from jumping, but to prevent her from slipping. Some cruisers toss their cats into the water to prepare them for a fall and to show them where to climb out. I wouldn't recommend that, you'll just lose your cat's trust. Cats understand that the stuff around the boat is water and will be careful to avoid a bath. All animals instinctively know how to swim and a cat will find the security rope or net that should be hanging into the water as a ladder in case of emergency. We have seen ship's cats on a leash on board, but that seems exaggerated. Cats have good sea legs due to their low center of gravity (a rounded belly helps!) and a collar may turn into a noose when a cat jumps from the boom.

We made special companionway boards with a cat flap, to allow her to walk in and out freely when we were ashore. As our boat has a metal deck that can get hot or cold, we provided some wooden boards that are great to sharpen claws or to sleep on.
Belowdeck we put out non-skid doormats to add more grip for claws on the wooden sole. Cardboard boxes are great sea berths when the boat is rolling or pitching. A non-skid mat underneath a litter box with a high rim (to keep sand from spilling) is another safety measure.

Leeloo grew with the challenges of life on a boat. Ashore she used to be scared of thunder, and the neighbor's lawnmower sent her scuttling under the couch. As a ship's cat she growled back when waves grumbled and slept peacefully under the sprayhood when the wind was howling through the rigging. Cats are curious by nature and together with us Leeloo was brave enough to sail towards the horizon.
Leeloo died last March after 21 eventful years with us — ten of them as a ship's cat. We never regretted taking her along. Yes, a cat means that you have to face even more bureaucracy than others, have to skip some destinations and cannot leave the boat for prolonged journeys inland. On the other hand our tiny tiger enriched the boat routine with lots and lots of feline love and fun every single day.

*
Check out our blog www.pitufa.at for more info about our journey, cruising guides and photo galleries.
Now on Amazon: On Velvet Paws Towards the Horizon, a book about how our far-travelled cat explored the world with us.
It features anecdotes, color photos and good advice for people who consider going sailing with cats.




The Litter-Free Cat Box
by Sally Erdle

Compass's publisher Tom Hopman voyaged thousands of sea miles with two successive cats. Murray, a Manx who was born on another cruising boat, sailed with him aboard the Tartan 27 Thousand Clowns from California though the Panama Canal and the Caribbean, to Florida, across the Atlantic, through the French canals and back to the Caribbean. Raimundo, saved as a kitten from being used as shark bait in Pampatar, Venezuela, completed a circumnavigation aboard the Rhodes 41 So Long.

There was never a speck of kitty litter, sand, sawdust, wood shavings, or any of those other messy substances aboard either boat — at least not for the purposes of kitty hygiene. Tom invented a marine cat box that both cats were completely happy with, and passed the design on many other cruising cat owners.
Here's the secret:
Saw your oldest five-gallon (20 litre) jerry jug in half lengthwise. Include a piece of handle on each half. This will give you two boxes: one to use and one to give away or use as a handy bilge stowage divider.
Cut a piece of Astroturf (or the type of doormat that looks like fake grass) to fit the bottom of the box. To attach the Astroturf to the box, drill a hole high in one short side of the box near the handle, large enough to pass a piece of stainless wire through. Punch a hole in the Astroturf a couple of inches from the short edge, to line up with the hole in the side of the box. Run a small stainless bolt through the hole, with a washer on each side of the Astroturf. Put a nut on the end of the bolt and snug it up. Use stainless wire to connect the bolt in the Astroturf to the box by running the wire through the hole.
Choose a place for the box. The stern (poop deck) is good as it is usually dry underway, and at anchor the breeze will usually be blowing fore to aft.

Rig a fishing swivel into a piece of cord about ten feet long (actual length will depend on the height of your topsides and how far the box is from the rail). The swivel keeps the line from getting twisted up. Tie one end to of the cord either the loop of wire or the box handle, and the other end to a secure point on the boat such as a stanchion base. Make sure the cord won't get tangled in self-steering lines, etcetera.
Add cat, and voila! Kitty does his thing in the box, scratches on the Astroturf as if he's covering it up, and strolls away with clean paws (no litter between the toes, and liquid runs down through the "grass"). A really fastidious cat will sometimes fold the Astroturf over on top of his mess to hide it, but no matter. The alert human then picks up the box by the handle, chucks the entire box over the side, lets it rinse for a few moments (especially effective underway), and draws the box back aboard by the cord — fresh, clean, odor-free and ready for the next deposit.